EHS: Environment, Health & Safety
Your management service provider in the EHS sector.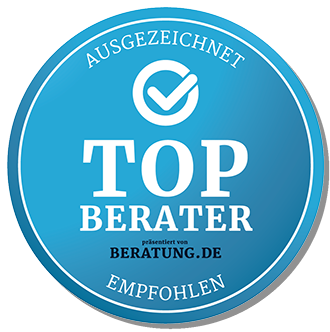 Awarded and recommended by
beratung.de in cooperation with the
Handelsblatt, Wirtschaftswoche and
the Tagesspiegel.
Risolva offers legal, technical and organisational EHS management services to ensure or increase the legal certainty of its customers. We provide solutions for an efficient implementation of legal requirements.
We bring knowledge into your company to make your work easier, trouble free and legally certain. You do not only receive paper or data, but precisely what you need to know. You benefit from our cross-sector experience: We know the existing solutions and which of them work for others.
What is Risolva doing?
We give you an overview of what we do (video in German only).
Being compliant with our EHS services
Your company must ensure that all legal EHS requirements are met. Your managers are responsible for this within the framework of the entrepreneurial obligations assigned to them. They are supported by your safety specialists and representatives. Our EHS solutions facilitate the practical implementation for everyone.
Package »Legal Compliance«
We see ourselves as interpreters between the legislator and the practical implementation in your company. In order to increase your legal certainty, we have packed various modules into the "Legal Compliance" package.
Our solutions
The team - experienced, strong and personable
In the long time of professional experience there is almost nothing we have not done before. However, every single project, every customer, every task is new and exciting. That is why we like what we do every day: making your stories short.
Risolva Infoletter / Download
Free download to monthly changes in EHS legislation (available in German only)
Variety of our cutomers
We are proud of our stable client relationships, which range from several years to two decades. Personal references to these and other clients can also be found in our CVs. Please also ask for other contacts to exchange views on our working methods and the benefits of our work.
You have questions?
Then we would be glad when you get in touch with us.